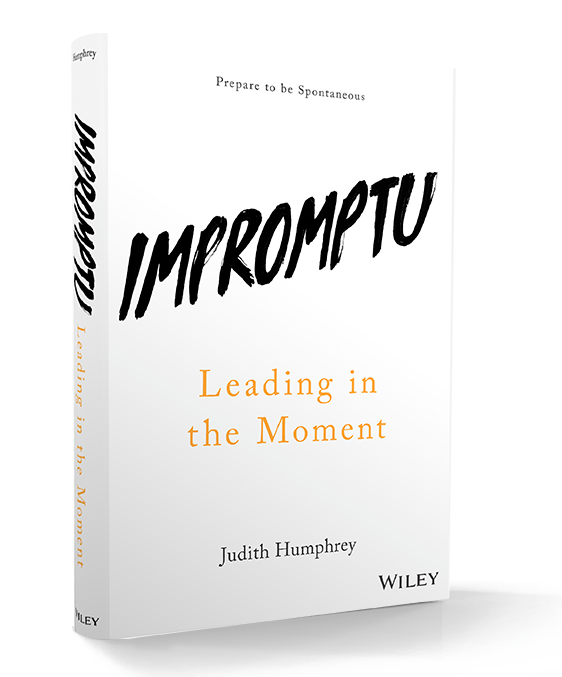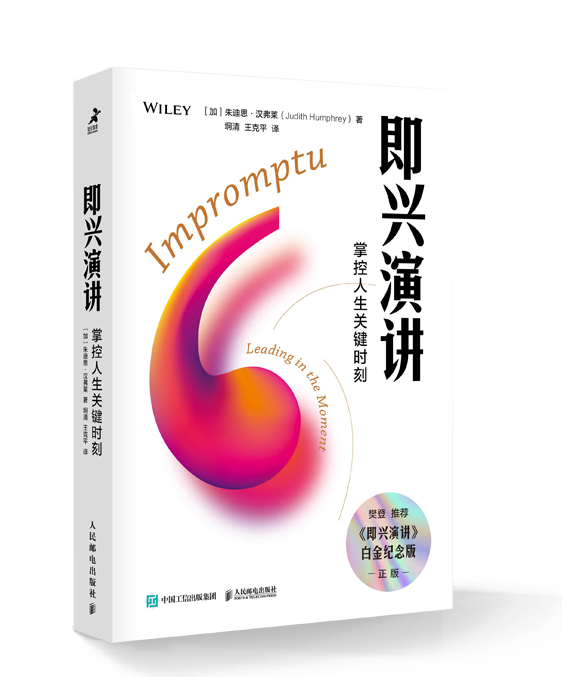 IMPROMPTU (John Wiley, 2018)
LEADING IN THE MOMENT
Impromptu shows leaders how to think on their feet and respond eloquently in everyday situations—elevator chats, corridor conversations, networking gatherings, meetings, and ceremonial events.
This book will enable you to:
Think like an impromptu leader
Quickly read an audience of one or a thousand
Collect your thoughts and craft a persuasive message
"Script" yourself within seconds for any occasion
Avoid 'um's' and 'ah's' and use the right words at the right time
Discover improv techniques that will enable you to be "in the moment"
Deliver your message with clarity, confidence, and conviction.
Speaking successfully on the spot is often seen as an innate gift. But Impromptu: Leading in the Moment shows that it is a skill that comes from preparation and discipline.
---
EXCERPT FROM IMPROMPTU
"The purpose of this book is to enable every reader to become much better at extemporaneous speaking. The secret is preparation! . . .
We all have so much to say—all of us are experts in one or more fields, and we can talk endlessly if we are excited about our topic. But to say something meaningful, something motivational, something that conveys leadership on the spot, takes discipline. . . .
To lead in impromptu situations requires the right mind-set, knowledge of your material, key messages, a sound structure, clear language, and an engaging presence. All this takes preparation. In fact the word, 'impromptu' derives from the Latin 'in promptu' meaning 'in readiness.' This book will show you how to be ready for all the extemporaneous situations you face very day."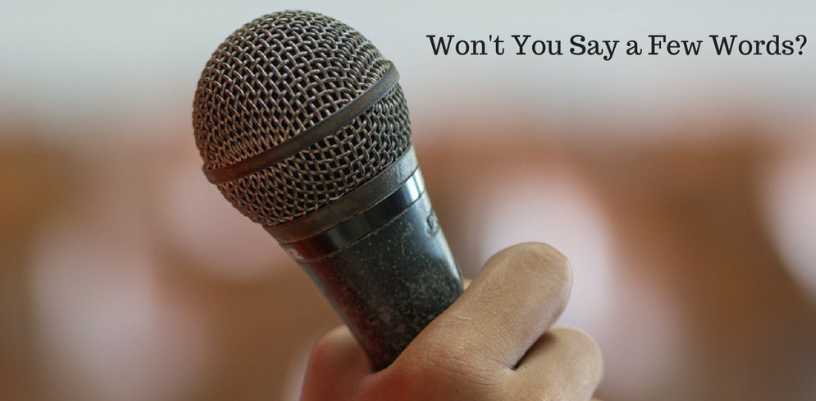 ---
ACCLAIM FOR IMPROMPTU
"[Judith Humphrey] has coached thousands of leaders over the years on how to inspire and influence people when they speak, both formally and informally. She offers a half dozen sharing strategies for demonstrating authenticity that I believe everyone in a leadership position should practice."
Martin Zwilling, Inc.com
"I have always relished impromptu speaking—and in my role as Canadian Ambassador to the United Nations, I have many occasions to speak spontaneously. My work with Judith Humphrey has made my speaking more on point, meaningful, and impactful. Readers of Impromptu will benefit tremendously from this book, which lays out everything necessary to be eloquent off the cuff."
Marc-André Blanchard, Canadian Ambassador to the United Nations
"Short, spontaneous remarks can have a huge impact and Impromptu will help you organize your thoughts and capture the minds of your audience. Judith Humphrey is an authority on the subject and this is a must-read book for anyone, especially for those in leadership roles!"
Tony Arrell, Chairman and CEO, Burgundy Asset Management Ltd.
"If you are meticulous about preparation, as I am, the idea of speaking off the cuff can send shivers down your spine. This book is made for us: read this insightful work to prepare for those high-consequence moments when your response has to be just right."
Paul Vallée, Founder and CEO of The Pythian Group, Inc.
"I love the premise and promise of this book. Impromptu will enable you to deliver what matters in the moment."
Joe McCormack, Author of Brief: Make a Bigger Impact by Saying Less
"Speaking as a Leader has been a valuable go-to resource for our subscribers and I often choose it when asked to suggest a strong leadership communication title."
–Sarah T. Dayton, Editor-in-Chief, Soundview
"After reading Speaking as a Leader in two days, I reached out immediately to get Judith in front of my leadership team.  This has been the single most impactful read of my career."
–Kate Nazar, Vice President, Client Solutions Centre, Sun Life Financial
---
ARTICLES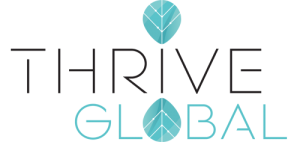 ---
INTERVIEWS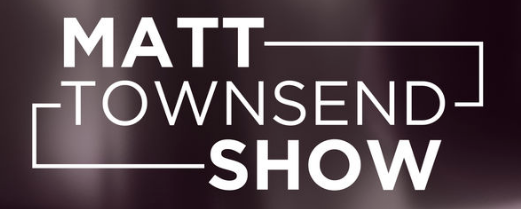 ---
REVIEWS OF IMPROMPTU